Sebo Airbelt E3 Premium
The E3's soft, textile covered foam bumper protects furniture, walls and the vacuum itself from incurring scratches and scuffs during use. The bumper also diffuses exhaust air, which contributes to its ultra-quiet performance (Our Best Seller)  This vacuum is perfect for pet hair removal.  It has a 25' cord and 37' cleaning radius.
Spring Savings on Sebo Vacuum Cleaners
Riccar Vacuum Cleaners
Riccar R10S

Riccar R10P

Riccar R10CV
Austin Air
The only clinically proven, medical grade air purifier, made in America, which is effective in the capture of dangerous airborne particulates.  
every austin air purifier ships free
To purchase the GhostShield place your camera phone over this QR code for a link to the GhostShield. Available for purchase starting at $24.99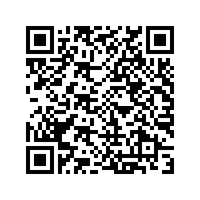 Location
Brothers Sew & Vac Bethesda
(301) 657-8227
4826 Saint Elmo Avenue
Bethesda, MD 20814
Open Monday - Saturday 10-4 


Located next to Creative Parties and Hardwood Artisians.  You can find us at the intersection of Norfolk Ave and Saint Elmo Ave.
Location
Brothers Sew & Vac Rockville
(301) 762-8227
1067 Rockville Pike
Rockville, MD 20852
Hours:  Monday, Tuesday & Wednesday 10:00 AM - 6:00 PM

Thursday 10:00 AM - 4:00 PM,
Friday & Saturday 10:00 AM - 5:00 PM
  Located in the Talbott Center on Rockville Pike next to Edna's Cleaners. Free Parking directly in front of our store
Location
Brothers Sew & Vac Washington, D.C.
***Road Construction Alert***
Parking is extremely limited on Connecticut Avenue during business hours. Please pull up to the rear of the store and park in the alley for quick curbside pick up & drop off.
Look for 3317 on our door.
(202) 686-9500


3317 Connecticut Avenue, NW
Washington, D.C. 20008
Open Monday - Saturday 10am-5pm


Located at Connecticut and Macomb Street.  Located directly across from the D.C.  Library.